Whatever the weather, it is without doubt that Manchester is a fantastic place to spend your time. Whether that is sampling one of the many divine restaurants that it has to offer, dabbling in the exquisite nightlife or residing back to one of it's many grand hotels – you're never far away form the fun and frolics. When your night has wound down to and end and it all seems like it's over, why not call the Cheshire Companions office and have a delightful lady come and accompany you at your hotel or home address?
We have a fantastic, high quality and varied selection of ladies available to choose from. We totally understand that for everyone, enjoying the company of one of these ladies in the intimacy of your home is not always easy for one reason or another and that's why I decided to do a little write up today of some of the best value, and most luxurious hotels in Manchester.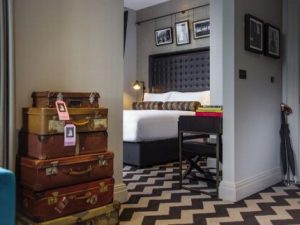 Many factors contribute to which hotel you're likely to chose and why, from budget to location and of course reviews. If you're booking last minute and in the week, then you can stumble upon some great value opportunities from below £50, for example the Travel Lodge in Manchester situated on Upper Brook Street which is just a 1 mile walk from the very center of the city of just a £3 cab ride! If you're a real bargain hunter then you can definitely snap up a real bargain – for example if you were to book the stunning, newly built 4* hotel lovingly named the Innside in advance you could look at paying anything up to £200 for the night; however booked last minute Trip Advisor, the room can be yours at a steal for only £80. Reviewed by the Guardian upon it's opening, they described the food as 'Excellent' and the rooms as 'Exceptionally Comfortable'. My personal favorite if you're going to splurge has to be one of the more recent additions that is the Hotel Gotham. A beautifully decadent and vintage style hotel which has offers the luxury of the Hilton and the Style of a quirky boutique.
If you still find yourself struggling to find the perfect hotel for your stay in Manchester, feel free to call one of our friendly and helpful receptionists who will be more than happy to assist in your hard decision!